501 Handi Sprayer – Acid-Mate
The 501 Acid-Mate is a new addition to the Sprayers-Plus™ sprayer line. While Sprayers-Plus™ is the go-to sprayer for acid applications with the 1 gallon and 2 gallon acid compression sprayers, a convenient carry-along sprayer is also a common request from the field.
With an internal high output 5cc piston pump and adjustable spray nozzle, the 501 Acid Mate has proven to be ideal for the application of acid stains, muriatic acid and phosphoric acid and for acid etching. The 501 Acid Mate is commonly used for cleaning tiles, concrete, wheels and the removal of rust.
$24.99
Buy Online or In-Store
KEY FEATURES
Less than 1 Gallon

Other

Regular Pressure

No Jet Agitation

No Battery Powered
FEATURES
SPECIFICATIONS
PARTS
USER MANUALS
FEATURES
Nozzles Included
We include a variety of high-grade nozzles with our sprayers, allowing you the flexibility to chose how YOU work. Each of our nozzles are customization for peak performance. All nozzles are NOT made equal – Spray your way, efficiently and effectively. Stream, mist, fan – Your choice!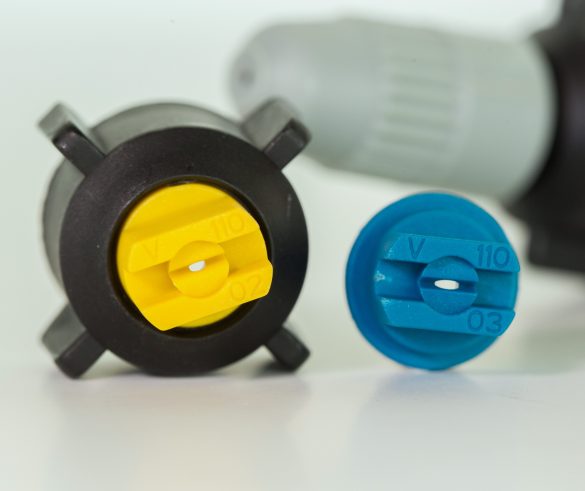 SPECIFICATIONS
System
| | |
| --- | --- |
| Pump Type | Trigger Pump |
| Voltage | No |
| Battery Type | No |
| Duration | No |
| Battery Cycle | No |
| Charging Time | No |
| Battery Weight | No |
| Agitation | No |
| Working Pressure | No |
| Max PSI | No |
Hose
| | |
| --- | --- |
| Hose Length | No |
| Hose Material | No |
| Hose Base Spring | No |
Wand
| | |
| --- | --- |
| Wand Length in (cm) | No |
| Wand Material | No |
| Seals & O-Rings | Nitrile |
Nozzle
| | |
| --- | --- |
| Plastic Adjustable Nozzle | Yes |
| Brass Adustable Nozzle | No |
| 90 Deg. Plastic Fan Nozzle | Yes |
| 110 Deg. Plastic Fan Nozzle | Yes |
| 120 Deg. Plastic Fan Nozzle | No |
Spray Gun
| | |
| --- | --- |
| Lock pin | Yes |
| Brass Spindle | No |
| Comfort Grip | No |
| Comfort Grip Internal Filter | No |
Comfort and Convenience
| | |
| --- | --- |
| Strap | No |
| Frame Material | No |
| Handle & Lever Material | No |
| Mouth Opening (cm) | 1.30" QuickFill |
| Fold Back Handle | No |
| Polyethylene with UV inhibitor | No |
| High Pressure | No |
Package Dimensions
| | |
| --- | --- |
| Width | 9.84 |
| Depth | 3.94 |
| Height | 11.81 |
PARTS
USER MANUALS